My project explores this idea, choosing Tarvisio as the location for the Winter Games; an Alpine City between Italy, Austria and Slovenia, its borders have been blurred over time, presenting a European rather than national history, currently transforming from a trade‐based economy to a touristic one and as a result, facing depopulation.
In my proposal three parts of the Olympic family are developed, each being a representative for a different kind of intervention (olympic village residential, olympic village plaza, venue):
The Olympic village instead of being a unique and remote location, is spread in several, taking advantage of existing situation (abandoned barracks) and redefining the security rings by questioning the concept of a security wall itself; creating a border that contains program.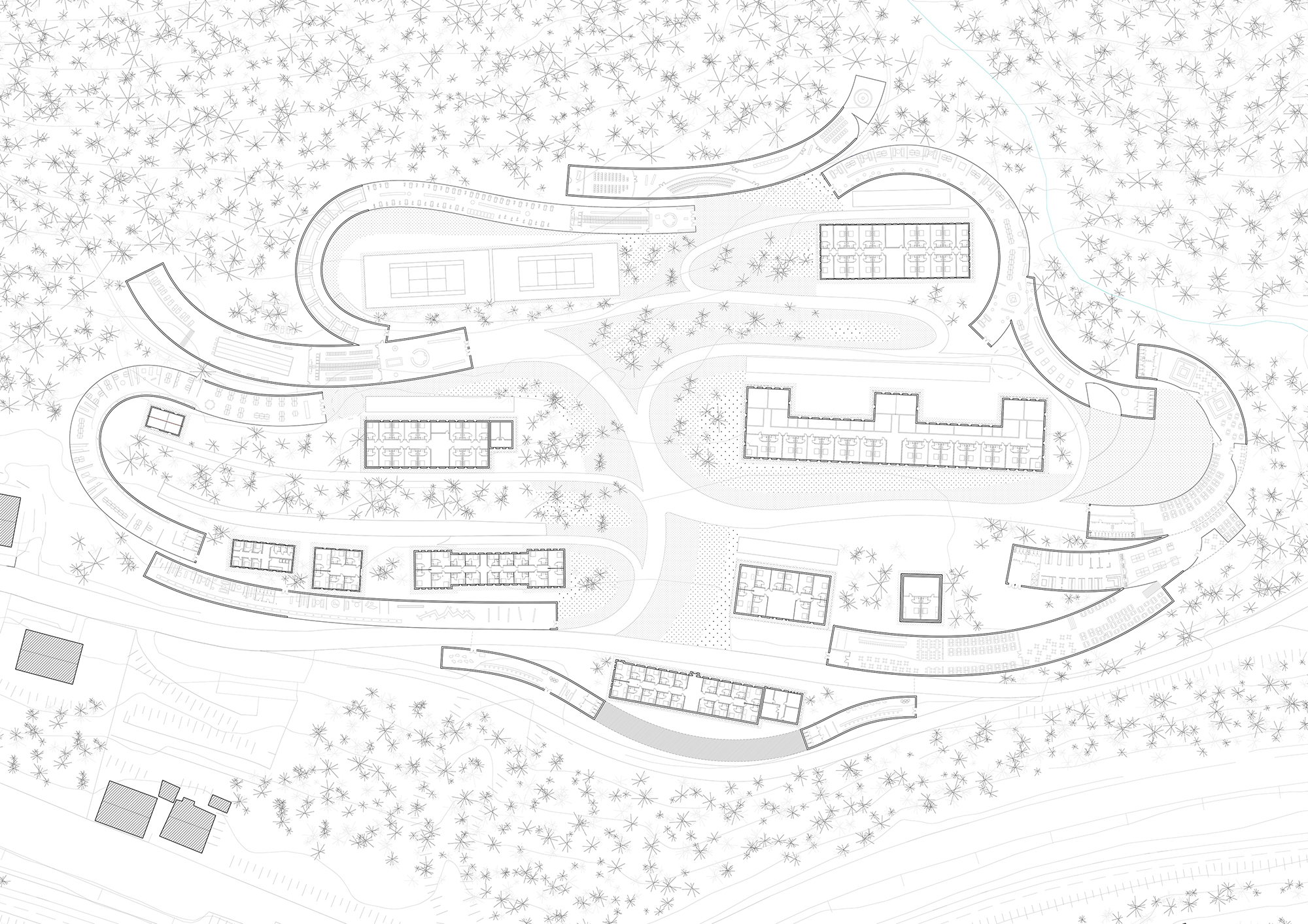 The less sensible program of the Olympic Village (i.e. The Olympic Plaza – with florist, hair dresser, bank, post office..) will be placed in the existing urban fabric to enhance the relation between athletes and citizens, implementing lack of structures and giving the people the possibility to use facilities used by Olympic heroes after the games; examples like allowing children cut their hair where the ice skating gold medal cut hers or buying the same flowers that have been awarded to the alpine ski champions.
Venues and stadiums will be fully integrated in the landscape and be usable by the locals also during the not Olympic time, their shapes will adapt to the surrounding and emphasize its context. Their unconventional geometry will allow paths for bikers and hikers and children to use them as if they were part of the landscape.